---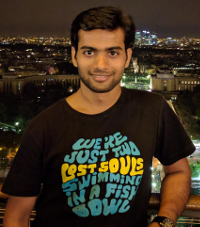 Hi! I am a PhD student in the David R. Cheriton School of Computer Science at the University of Waterloo.
I am researching graph processing systems with Prof. Semih Salihoglu as part of the Data Systems Group.
Research Interests
I am excited about highly scalable data processing systems. Currently I'm exploring applications of the differential computation model to cool graph processing systems!
Publications
[
Google Scholar
] [
DBLP
]
Talks
Graph Mining in Rust, Rust KW Meetup, June 2018.

Graphflow: An Active Graph Database & The Ubiquity of Large Graphs and Surprising Challenges of Graph Processing, Invited talk at IIT Bombay & BIT Mesra, December 2017.